Discover the Most Beautiful Beaches In Florida
Travelers Rate Redington Beach 4.5 out of 5 stars for its privacy, beautiful soft white powdery sand and its soft tranquil waters. It is one of the most underrated beaches in Florida mainly because it is private and quiet, and caters to a more tranquil style of beach going.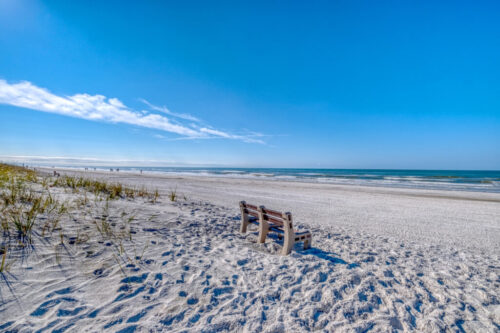 Redington Beach Testimonials
Nice Place, Beautiful Sunset
We have been there two times in the past week and found it very clean with ample parking , good restrooms and easy access!
The sand feels like BABY powder!!!!
This is one of the most underrated beaches in the St. Pete area. It's uncrowded, it's quiet and best yet, because it's mostly in a residential area, it's very secluded.
It's more "family oriented" than either Clearwater or St. Pete Beach but on the flip side there's not as much to do either. And that's just the way I like it.
Nice beach
Love this beach. Soft beautiful sand. Relatively quiet while we were there in November. No real food anywhere along it though that I found. Amazing sunsets. Beach cabanas available for rent.