Everything You Need to Relax is Here. 
This beautifully renovated beach house is just moments from the beach entrance and is beautifully renovated in pastel colors for tranquility and peaceful relaxation. Whether you spend the day on the beach or on the town, relaxation is here.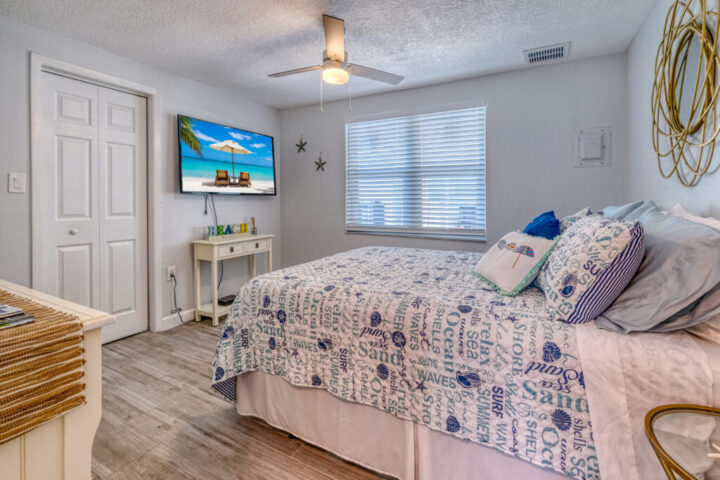 2 Beautifully decorated bedrooms with ceiling fans provide a nice relaxing breeze during the day, and a barbeque grill, indoor and outdoor showers and a beautifully decorated living and dining room are the perfect space to relax after a day on the beach.